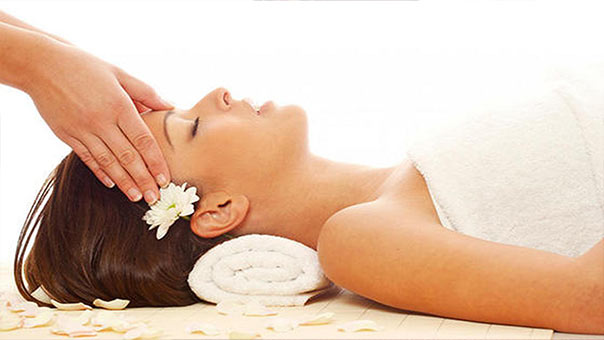 The best massage to include in your self-care routine
Receiving a good anti-stress massage should be in your monthly self-care routine, to enjoy it at least once a month. Ideally, it would be once a week to unload the stress of the whole week and start refreshed the next.
This relaxing massage will help you to rest much better and to face the day to day in a less tense and more pleasant way. Relaxing massage has been shown to improve the functioning of the immune system and increase the production of endorphins.
In this type of massage, the secret lies in gentle pressure and a slow, repetitive rhythm. This produces an increase in heat in the area and relaxes the muscles almost immediately. This massage is highly recommended for people suffering from tension, anxiety, physical exhaustion and stress.
Symptoms of stress
In this type of massage, the secret lies in gentle pressure and a slow, repetitive rhythm. This produces an increase in heat in the area and relaxes the muscles almost immediately. This massage is highly recommended for people suffering from tension, anxiety, physical exhaustion and stress.
Stress can be detected through different symptoms, both physical and psychological. Pay attention to the following to know if you have stress:
Headaches. Tension pain is caused by muscle tension that is created between the head, jaw, and neck.
Lack of energy or concentration. It prevents you from dedicating attention to more than one topic or you lose concentration on the one you are dealing with.
Weight change. It normally occurs due to poor eating habits that tend to lead when you have stress and anxiety, also linked to a sedentary lifestyle.
Mental health problems: anxiety or depression.
Constant tiredness.
Insomnia. Difficulty falling asleep is one of the most frequent symptoms and affects both the number of hours slept and the quality of sleep.
Cell wear and aging. Stressful situations are generally associated with a too fast pace of life and lack of rest. This leads to significant cell wear that causes premature aging.
Stomach problems.
Cardiovascular problems. Caused by a drop in blood pressure and all the bad habits that we have already mentioned.
If you have any of these symptoms, it is advisable to try some anti-stress massage sessions, if you come to our Shiva massage center we will help and advise you. In the event that you have many of the symptoms, it is also advisable to see a specialist who can help you deal with stress.
A relaxing massage at home
This massage is not only a treatment to relieve stress, it is also a way to release the normal tensions of each week to find well-being. In these cases, you can go to a massage center or even ask the person you live with from time to time to give you a massage.
The first thing is to create a pleasant atmosphere so that the person who is going to receive the massage begins to relax from the first moment, even before starting to receive the massage. For this, the room must be a space of tranquility. Dim lighting, music and candles will help create the ideal environment for the massage.
It is highly recommended to use massage oil, they can be essential or even flavored if the massage is for your partner and you want to experience new things. In any case, the oil will facilitate the fluidity of the massage movements so that it can be more rhythmic and effective.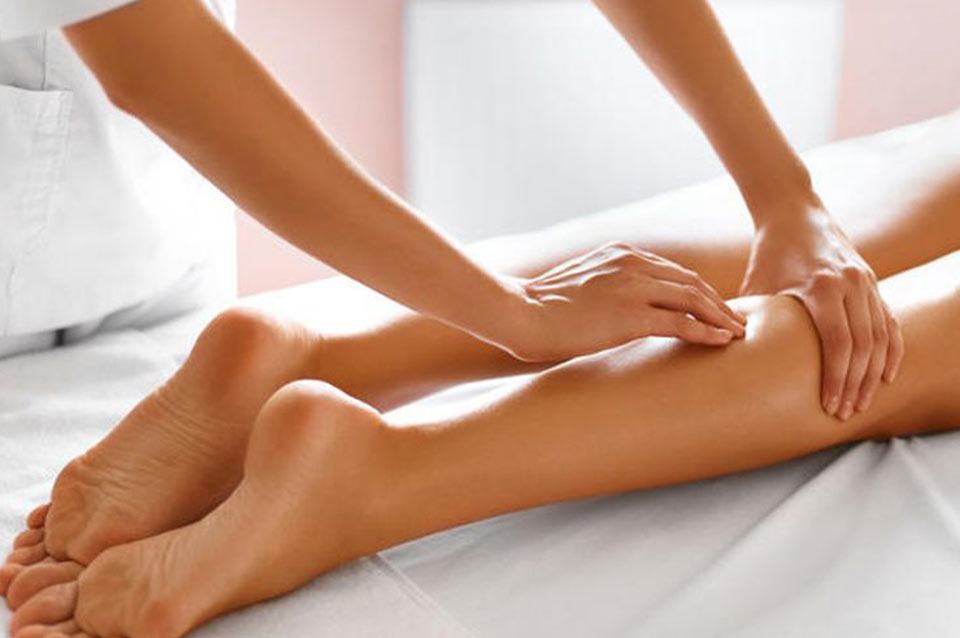 For this particular massage, the relaxing essences that relieve muscle pain are basil, sage, ginger, juniper, marjoram, peppermint and rosemary. Although if you do the massage before bed, the essences for mental relaxation and sleep are chamomile, rose, lavender and jasmine.
Finally, remember that good communication is essential. Either with your masseuse if you go to a massage center or with your partner if they are giving you a massage at home. It is necessary that you communicate how you feel, if you feel pain in any part of the body, or if the pressure or temperature are not adequate. It will also help a lot if you notice the tension in a specific part of the body, indicate it so that the person giving the massage pays more attention to that specific area, the areas that are most stressed are the back and the legs.< /p>
Relaxing back massage
Many day-to-day tensions accumulate in the back and it joins with the cervical tension typical of an office job. This causes more and more tension to accumulate in the entire area and contractures are formed.
The back massage begins at the base of the neck. Slide one finger from each hand up the sides of your neck and up toward your shoulders with even pressure. Repeat this movement until you feel the tension release.
The next point of tension is the shoulders, place the maos on top and slide them down applying gentle but intense pressure. Repeatedly rub your arms in that way, from the shoulders to the elbow and vice versa. It is important to massage the arms because they receive tension from the shoulders and neck.
Following the shoulder blades, apply pressure while making circular motions with your fingers. Repeat this movement for several minutes and move to the column to finish. Where you should apply pressure from the spine to the outside.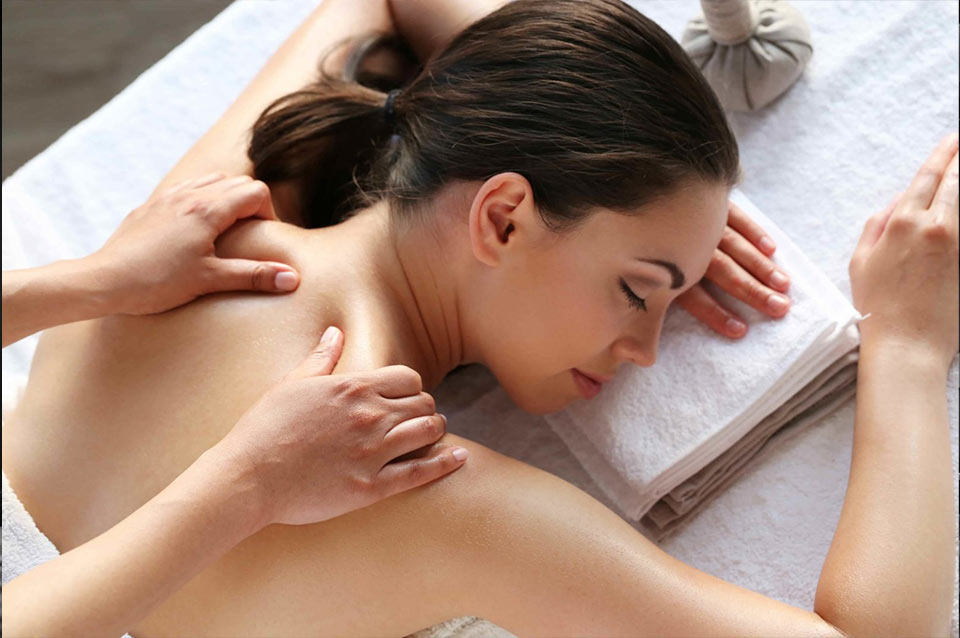 Relaxing massage for tired legs
It is advisable to do this massage at the end of the day because that is when the legs will be more charged and it will help to fall asleep. To do this massage, the person receiving it must have their legs extended and slightly raised above the body, it is enough to place a cushion under the feet. For this massage we recommend olive oil with rosemary essence, which has anti-inflammatory properties.
Start with your hands around your ankles and work your way up from ankle to knee, maintaining constant pressure. Create an oscillating movement in the muscle, alternately pressing on various points so that the muscular tension disappears.
Finally, soak a cloth in rosemary oil and place it over your legs for a few minutes so that the skin absorbs all its therapeutic properties.
Get in touch with us to find out what type of massage is best for you: relaxing, erotic, brahma, Vishnu... With our masseuses you will have an incomparable experience at Shiva, the best erotic massage center in Barcelona.