How to create a magical atmosphere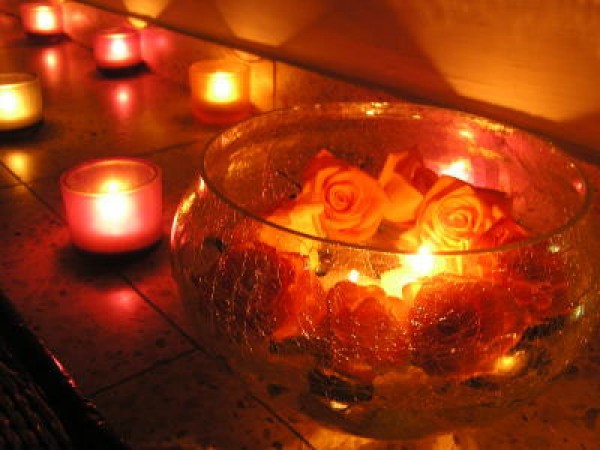 In Massage Shiva have a special service for both men and women, even for couples. We understand that sometimes it can be difficult to access our center and therefore have created Massage Hotel, a novelty on the market. When, after a tiring day, you feel tired and exhausted, you probably just want to enjoy your hotel room, relax and calm down. But then it occurs to you that a dose of eroticism would be great to recharge. For it is then that Shiva Massage into action: one of our massage therapists can travel to your hotel in Barcelona to find you the purest eroticism. In a magical atmosphere, everything is possible.
But to enjoy the pleasures that hides the sensuality, the preparation of the environment is essential. Therefore, since massage Shiva we recommend preparing the room to your liking before it reaches the / masseuse. Proper atmosphere is part of erotic massage. Without it, the beauty of eroticism is reduced by half. At the end of the day, does not seek relief in a simple relaxation of a sore muscle, but the goal is to travel to the realm of sensuality. For a long massage session, it is best to spend time preparing. Perhaps, at this time, you wonder what role the environment plays in an atmosphere of erotic massage. Well, proper atmosphere helps us deliver the power of stimulation and alliance.
Although its importance is flow, not need a big effort to get a magical atmosphere. What counts most is a beautiful decoration, but the mood and the attention you pay to the preparations. The charisma that you are able to attract will feel during the massage, creating an environment of trust, comfort and intimacy with the masseuse that you have chosen. With dedication, the details of your session room converted into pure magic, sensuality and eroticism.
The aroma, light and color are the most important aspects to consider. They are essential and worth adapt to the situation. A subdued light coming from several sources or even the gentle reflection of candles is very suitable for practicing an erotic massage, since it makes the other senses are deployed. It is also more flattering to our skin and overall look soft light, which serves to relax the mind, that dazzling lighting.
Today is your day. Choose masseuse that you like, contact her and let hem get your hotel address. Without eating or drinking, you'll hear how to knock on the door of your room. Sensuality will be waiting in the doorway.