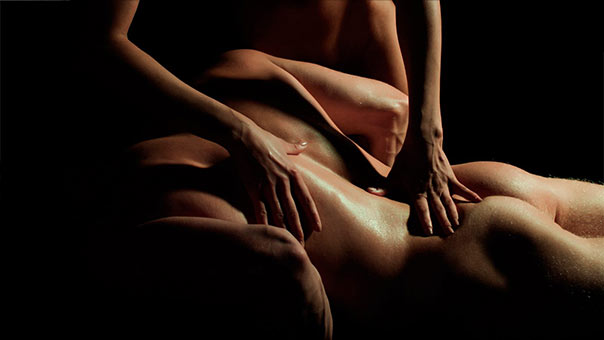 Discover the P point during your erotic massage
In the development of our sexuality, when time passes, we normally limit ourselves to practicing what we already know. This means that we leave many areas of our body unexplored or that we do not know all the pleasure they can bring us.
When receiving an erotic massage we learn to recognize areas that have never or rarely been stimulated and thanks to the massage techniques of our masseuses you can know the best way to stimulate each area.
This type of massage will not only take you to a total state of relaxation and find absolute pleasure by stimulating your erogenous zones, it will also allow you to discover yourself and learn what your greatest pleasure is and how to reach it both in our center of massages as in your future sexual relations.
For men one of the most unknown areas is the P-spot. It is a hidden area in the male anatomy capable of taking you to experience pleasures that you never imagined, it is said to be the male G-spot. You can get very intense orgasms, different from the usual ones. That is why we tell you why including the massage at the P point in the erotic massage will be the best of your choices.
Point P: where it is and its advantages
The P-spot is very close and even easier to find than the G-spot. It is located in the prostate, it is inside the rectum, below the bladder. Point P is a slightly bulging, fleshy area about 5 cm from the entrance. When the man is excited, it swells and it is easier to locate it in order to stimulate it through touch. Although for this it is necessary to experiment little by little while enjoying it.
This point is located in the prostate, surely you normally hear this part of the body when we refer to medical situations, but you also have to know that it is responsible for producing the seminal fluid that is expelled when you ejaculate, so It is closely linked to pleasure. The P-spot has a very particular characteristic: it is full of nerve endings waiting to be stimulated and that contributes to making prostate orgasms very, very intense. In fact, in some cases multiple orgasms are achieved. This is the best reason to start learning about Point P.
Apart from obtaining great pleasure in this practice, prostate massages are also recommended to prevent prostate cancer. With which if we join these massages with the massages that are performed in the male genital area that are useful to prevent erectile dysfunction and the like, we can greatly improve our sexual health by preventing and avoiding possible problems. That is why erotic massage is also used as a treatment for erectile dysfunction or to prevent it, you can read it here
How is Point P stimulated?
The success of the P-spot massage largely depends on whether you feel comfortable exploring this area. Being a part that may not have been stimulated before and also being so sensitive at times, it is advisable to advance the massage little by little as long as you are comfortable and stop when you are not.
To perform a massage on the P point, you must start by properly lubricating the area. Afterwards, it is important to increase the arousal in the man so that this bulging area swells and can be found more easily. Our expert masseuses have numerous techniques to get you to that excitement.
The best way to start the massage is by first stimulating the exterior of the genital area, which is very erogenous, such as the testicles, and then continue with a light massage in the perineum area. This area is highly sensitive and is located between the testicles and the anus. Over time, you yourself will know the pressure and the type of caress that you like the most and you will be able to communicate it.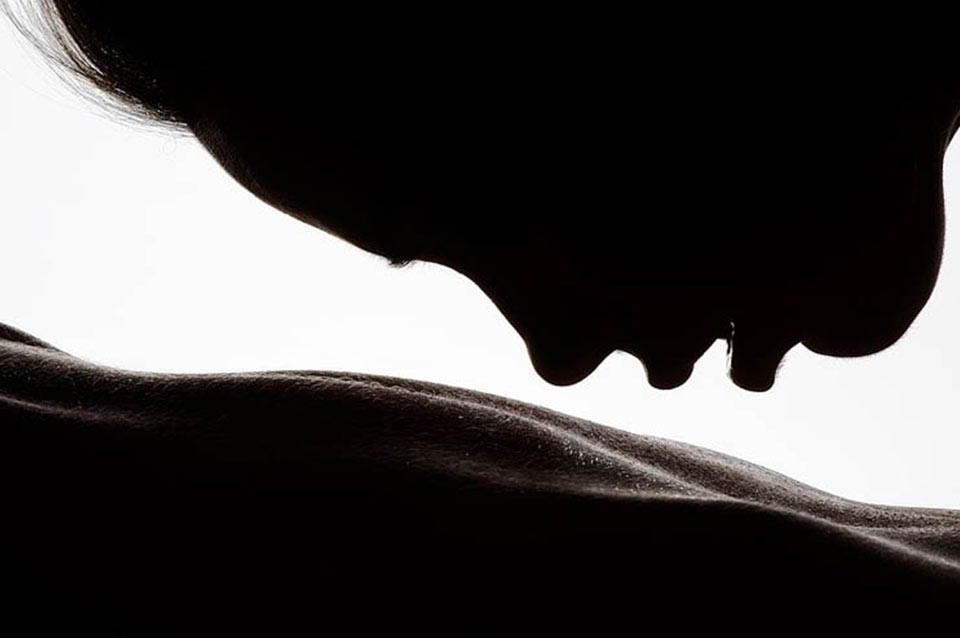 In this area you can gradually increase the rhythm and if you want you can go further and have the massage approach the anus and stimulate it from the outside with gentle caresses. This movement can be extended as long as you think necessary.
Once there, the area is carefully rubbed, from the perineum area the P-spot can be stimulated from the outside, which is already very satisfactory. Although the pleasure will be much greater if the P-spot is stimulated from within. To achieve this stimulation, the fingers are introduced little by little, but not very deep, it is just a question of waking up the area and at 5 cm the P point is already found.
Some people may be reluctant to explore their male G-spot or P-spot, either out of fear, because of taboos regarding their masculinity, or because they consider it unhygienic or potentially annoying. But this is undoubtedly due to what society has instilled, now that we know that this area offers so much pleasure to men, it is time to eliminate these taboos.
Another of the secrets of the P-Spot erotic massage is that by stimulating the prostate, the man will feel how his pelvic contractions multiply. This will make the man able to have more intense orgasms, even up to 10 times. And you will also feel a longer duration of the sensation of pleasure. The expulsion of prostatic fluid during direct stimulation or massage will increase the amount of semen, which is also interesting to know.
Come to Shiva Massage and experience indescribable pleasures with any of our erotic massages, the perfect occasion to discover and experiment with your P-spot.