Erotic decoration to arouse pleasure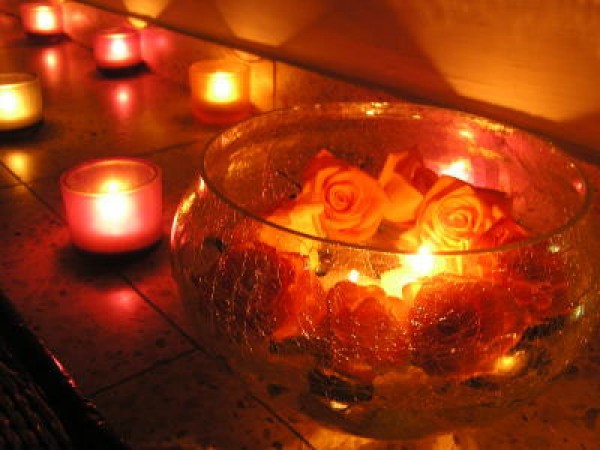 In an intimate encounter many factors are at play. Not only it is to find a good massage center, with good professional and be predisposed to learn the secrets of sensuality. Awakening pleasure is an arduous task that requires the cooperation of all parties involved, but also the right atmosphere. Rooms too cold, bright, bluish color, musty atmosphere … A little care can lead to failure of erotic massage. In Shiva we know very well and therefore each of our six independent rooms decorated oriental following canons, with warm colors, excellent climate and dim light as possible. These ingredients favor the arrival of relaxation and pleasure. The erotic decoration is critical to achieve the desired effect: ecstasy, ecstasy and more ecstasy.
Shiva Massages facilities are well staged, but not all hotels in the city are our parameters for designing comfortable rooms. If what you want is to receive an erotic massage in the comfort of your room, you have two choices: to find a hotel that meets the standards of erotic decoration, or apply some touches and make it a true bed of love. If you go for the first option, you must ensure that the bed is comfortable, and the chairs were present are ergonomic and functional. The rest elements must be designed to enjoy long hours and live new sensations without discomfort. Otherwise, make sure you meet the same requirements as our facilities.
If you opt for the second alternative, the first thing to do is to find rose petals, chocolates, chocolates in the room and place candles and incense to generate an intimate atmosphere as possible. When the room is already decorated optimally can these small details not needed. However, when it is not, they give it a special touch and make a difference. If you wish, you can also tune ambient music and adjust the temperature as you please, as the intensity of light. A hotel room with erotic air must have a sensual element to every corner: in this way may increase our libido and also erotic masseur we have chosen. The erotic decoration is a good way to feed the desire and live a unique experience.