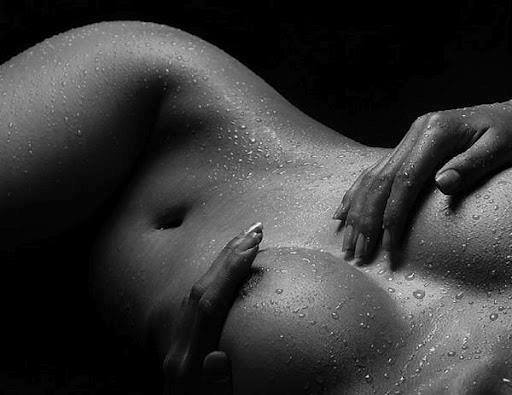 Many are women who, for various reasons, do not know what the erogenous zones of your body are. Actually, they generally enjoy being caressed in every sense of your body, especially when these strokes are deliberately slow and erotic, something that turns on and gradually awakens all your body parts. But yes there are some specific female erogenous zones, during the erotic massage should be encouraged to achieve maximum pleasure and maximum satisfaction.
So what are the main erogenous zones of women?
Face: the face of women is especially sensitive to touch and the most tender and sensual caresses. Although it is also an important source of eroticism, is primarily a relaxation area, which allows to establish a bond of trust with the woman and fill her body of tranquility and harmony.
Neck: the classic erogenous zone for women, who are especially sensitive to touch and caress continuing. Stimulation of the neck, especially through a mild to wild movement awakens deep erotic sensations in most women.
Hands: in its entirety, the hands are a center full of nerve endings, the perfect target for caresses. Extensive contact work in that area helps raise the level of arousal in women, which is becoming higher and higher.
Ears: many women and many men, passionate about petting ears. Actually, they are a place that increases the desire to receive an erotic massage, which enhances the sensuality and increases desire. Through gentle strokes and other techniques, the thirst for erotica will accelerate women.
La waist, hips and abdomen. Slowly slid his hands around her waist, drawing her hips until the abdomen is one of the most desired paths of women when they receive an erotic massage. Strokes in that area accelerate your body, turning the room into something warm and heated.
Back: what woman does not like to be petted and massaged the back? The secret of this area is following a petting order from never to the entrance of the buttocks. The slow and soft, barely touching the skin, the woman will make the most erotic massage.
The masseuse of Erotic Shiva Massage know how to treat a woman and how to quench your thirst for erotica. Marcos and Esteban are willing to travel to your hotel in Barcelona to convert a "normal" night in an evening full of pleasure, sensuality and relaxation. Discover the sensations that your body can create.