An erotic massage in your hotel: the best way to travel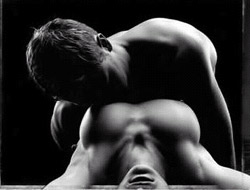 The best way to combat stress and bustle is experiencing new sensations, temptation and let your senses take over oneself with an erotic massage. However, it is also one of the best forms of tourism, to figure out how the eroticism of the city in question is practiced. Meet the softness, tranquility, excitement … see how fully exploit your emotions on a stage created exclusively for you, in the comfort of your hotel room. Seduction, hot, fantasy, relaxation, excitement and sensuality are gathered in one bed to achieve the highest level of welfare.
Thanks to our erotic masseurs, who will travel to your hotel, the tourist experience in Barcelona changes radically. You can immerse yourself in a world in which different techniques and feelings, without any border that could hinder communication between beings merge. Taboos and complexes will be eliminated, you will experience a physical and emotional pleasure that you've never met. And all this in the privacy of your room, your room, your music, your own rules but the experience and the delicate hands of erotic masseuse who wish more.
With this service, Massage Shiva just want to achieve one goal: to explore and awaken your senses to the fullest by physical contact, offering the most spectacular bodies of the city. An exclusive and discreet erotic massage in a separate scenario that will allow you to achieve a relaxed state sometimes difficult. The erotic massage you choose, expert Leisure and make your body the main protagonist of the game, will take you to a highly rewarding emotions temple. You play the central role of massage: you will be relaxed, seduced and satisfied. Get to know the absolute limits of eroticism.
In the comfort of your hotel, you'll find yourself excited and full of desire. Any of our erotic massage that will enrich your sightseeing in Barcelona, is able to shake your breath, increase the intensity of the bond, creating an area of freedom up to an explosion of sensations that affects every part of the body. The secret lies in generating erotic massage pleasure in all body regions, not only in the genitals. So, you have the opportunity to find out where your erogenous zones, those that never before had managed to find.
To live an erotic massage of this intensity in your hotel, you must contact us and choose the woman who will most satisfy your thirst for pleasure. She will travel to your hotel and you will enjoy your most comfortable environment. Moreover, you can also choose the type of erotic massage you want most. Massage Shiva is the best form of tourism in the city of Barcelona.