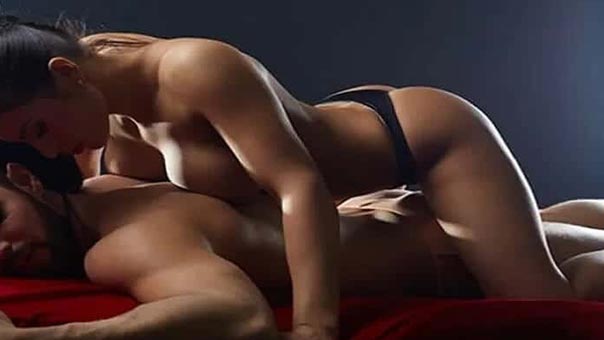 Release your tension and achieve pleasure
Vishnu massage is the meeting point where relaxation and excitement are combined to reach a higher state of pleasure. In this erotic massage, our masseuses perform hand passes to relax muscle tissue and get rid of stress. The perfect way to prepare the body to let yourself be carried away by new very pleasant sensations.
Why is it called Vishnu massage?
Vishnu is one of the most important Hindu gods, he is the creator of a wide range of pleasures and the protagonist of the permanent search for the energetic connection between body and soul. That is why Vishnu is the best representative for this experience, inspired by his ancient wisdom, we have created one of our best massages for you to achieve maximum pleasure.
As this massage is characterized by offering a wide range of pleasures, in this particular erotic massage you will be able to interact with your masseuse at the end of the experience.
Our masseuse will take you to an indescribable level of pleasure thanks to her handshakes and her delicacy, achieving the perfect union between sensuality and relaxation. You will enjoy the stimulation of all your erogenous zones, you will feel how desire and excitement grow in you until it takes you to the final phase with an intense erotic massage in your intimate areas that will introduce you to absolute ecstasy.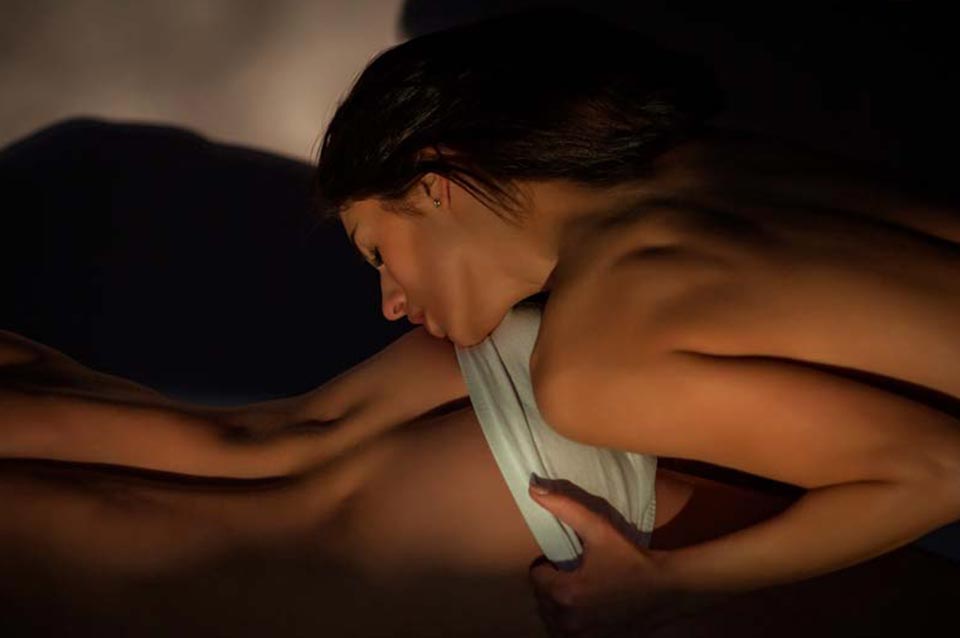 To receive this treatment, your attitude of dedication to the pleasures of massage and confidence in the prodigious skill of our masseuses is very important. Let yourself be guided by the masseuse and by the pleasure you feel.
The Vishnu massage brings you closer to tantra
In a tantric massage the energy of desire and passion are put at the service of the esoteric and spiritual search. It is the means by which to reach a higher state, pleasure is not the ultimate goal because there is still more to discover.
Sacred sexuality seeks to convert sexuality and its great strength into an instrument to take the mind to unknown and higher states of consciousness, entering realities unimaginable by us initially.
It is important to open your mind and observe that while in many cultures it is intended to annul desire, which is considered the cause of all evil, in tantra the opposite happens. Desire is perceived as the engine of the universe, the cosmic glue that creates everything and keeps it alive.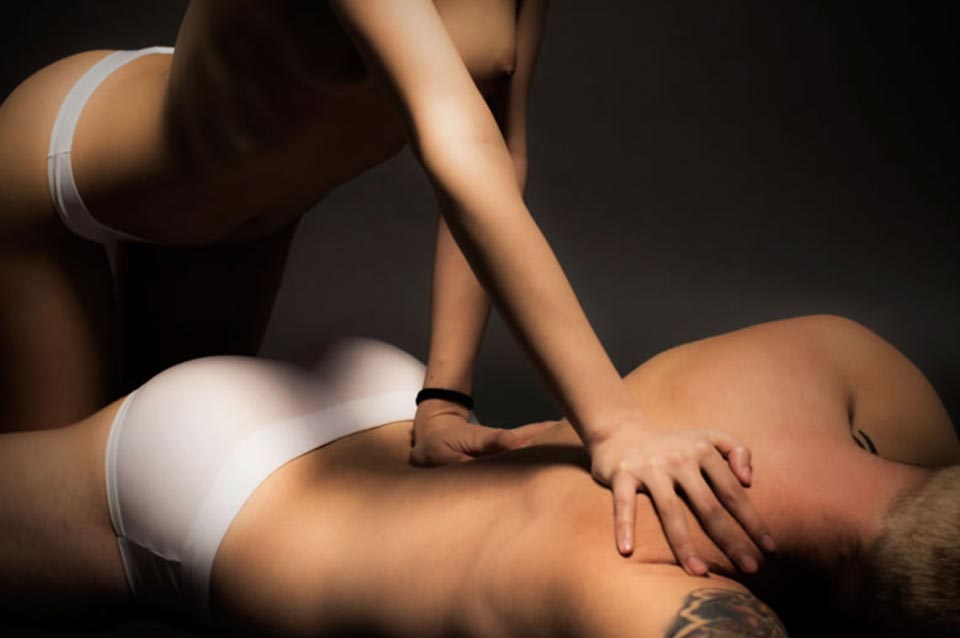 That is why, instead of repressing it and trying to annul it in tantric massages, our masseuses create and stimulate this desire, both by caressing erogenous zones and with other seductive arts. They bring this desire and arousal to the brink of orgasm, and then spread that pleasure throughout their body. This process is repeated several times, it is said that it must be followed to its end.
It is necessary to transmute sexual energy, not eliminate it. Tantra says to accept yourself as you are, that is why it is very valuable to learn to use sexual energy instead of fighting against it. Our masseuses will guide you to learn how to transform it.
It is said that when you have some tantric experiences, you begin to understand that you are not the one who kisses or the one who receives the kiss, you are the kiss itself. Completely forget the ego, dissolve it on the spot; Go so deeply into the Vishnu massage that you are the caresses and the sensations, not just the person receiving a massage.
Those who have a broader understanding of energy, such as yogis, will see that as the massage unfolds, the stimulation of the seven energies called "chakras" is also followed. The chakras are located along the human spine, and it is said that by adjusting the chakras, you can allow any blocked energy to be directed through the entire body.
Although tantra has been related to esotericism and exotic cultures unknown to us, tantra actually has a scientific basis. The practices proposed by Tantra are based on body movements and postures, breathing exercises, focus of the mind, visualizations and exercises that unify the cerebral hemispheres, which have immense beneficial effects because they release our latent inherent potentials. A proven method to achieve absolute wellness.
How can I enjoy a Vishnu massage?
Our erotic massage center is located in the heart of Barcelona. Here we will be delighted to welcome you so that you can enjoy this sensual and erotic experience that will change your life and the way you had to conceive pleasure.
Shiva Massage rooms are carefully designed and decorated so that their colors and fabrics teleport you to a place full of exoticism. In addition, the dim light, the candles and the music will awaken all your senses before and during the massage so that in addition to stimulating your sexuality, it also stimulates all your senses. The sessions are 45 minutes for the price of €130 or 1 hour for €150.
Another possibility is to receive the Vishnu massage at your hotel. This option is the best for those people who have little time and having to get to our massage center can cause additional stress. In this way, you can organize to receive the 45-minute or 1-hour session and call Shiva Massage to specify the details of the masseuse and the hotel where you should go.
This option also provides more discretion and peace of mind when receiving an erotic massage. It is essential that you feel comfortable in order to fully enjoy this experience. That is why for any questions you can call us and we will guide you so that you can enjoy the massages of Shiva Massage.
Call us at +34 934 880 869 or write to us on Whatsapp at +34 666 930 802. You can also book the appointment when you contact us. We are waiting for you.