Podophilia, passion for foot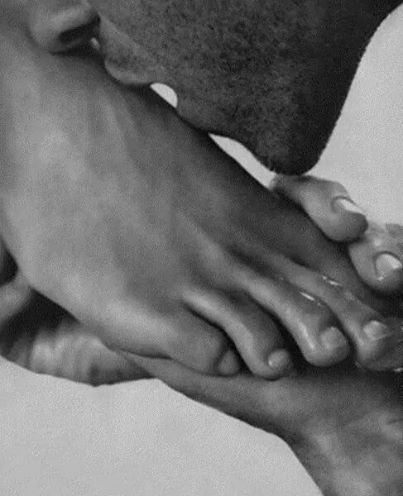 Sometimes, some parts of our body wakes us more passion, eroticism and sensuality more than others. Among them, we highlight the lips, tongue, hands, breasts, chest, … different in both sexes. But did you know that the feet can also awaken the erotic desire of some people? According to urban legends, Andy Warhol and Elvis Presley were part of this group and Fyodor Dostoyevsky and Quentin Tarantino. Les fascinated feet were obsessed with them and even would pay homage in their art work. In this erotic desire for the feet is called Podophilia (erotic passion for the lower extremities).
As examples, the majority of sufferers Podophilia men. Indeed, some have argued that women's feet watching them pleasure, they could spend hours just watching, analyzing its shape and texture. Even describe it as one of his best erotic experiences. So, they're almost like the fetish, which only need an object, a substance or a particular body part for maximum erotic arousal. And though it may seem really funny, every time this passion for the feet is more and more frequent. In fact, movies, series and bars strippers often greatly enhance this part of the body, which is establishing itself as one of the main symbols of eroticism. And, of course, now social networks were not left behind. Besides the usual dating networks now also have spread messages seeking pretty female feet to be observed.
However, the feet are not the only body part that is important in the design of eroticism. Actually, all the erogenous zones of both sexes are important, besides not considered erogenous. Thus, in all matters erotic massage. Although feet never fail, our masseuses playing with all parts of your body, the caress, the rub, the grip and caregivers. With its thin and young hands, strolling through every corner of your figure and find more pleasure zones that you wake up, I want more than you produce. Their professionalism and experience allows them to identify what you like. Through the effects on your senses, they communicate with your body and detect your most erotic instincts.
To enjoy a perfect evening, either individually or in pairs, in Massage Shiva have the solution: choose one of the erotic massage from our menu, choose the most exciting erotic massage wake you up and let yourself go. After lying on the futon, you need only to relax, forget worries and concentrate on the erotic massage.