7 places that you cannot miss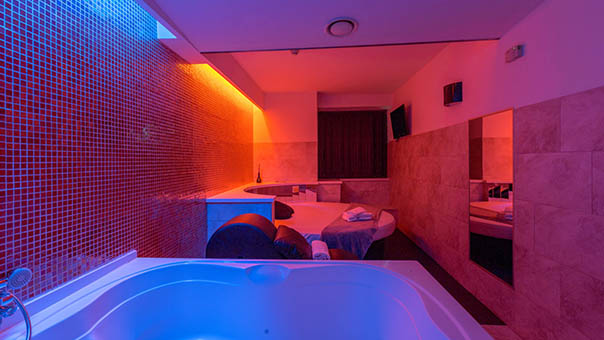 Barcelona is considered a multifaceted city, as it is capable of meeting the needs of all audiences. Whatever time or day it is, there is always some fast-paced and exciting activity just around the corner to make your day a unique experience.
The alternative Barcelona
Not all cities have so many options for leisure. Barcelona is rich in alternatives for both daytime and nightlife. And, in addition, the city has many alternatives related to the most sensual leisure in all of Europe.
There are many places for those who want to innovate and visit unique places. Next, we will tell you what to do in Barcelona.
Erotic massages
Erotic massages are one of the best alternatives for a totally different experience. There is nothing better than relaxing accompanied by a beautiful masseuse who makes all your wishes come true.
It is difficult to choose what to do in Barcelona, ​​but it is easier after choosing a good erotic massage in centers such as Hotel Massages or Shiva Massages, where you can find real gems. Your only concern will be to choose the type of massage and the masseuse to enjoy a unique experience.
Erotic museum
Despite the fact that there are several erotic museums in the world and in Europe, the one in Barcelona is one of a kind. It is famous by all thanks to the historical content that it houses within its walls. It is not a simple museum where you can admire certain erotic objects, but it contains endless history and knowledge about eroticism, both nationally and internationally.
You will not leave this museum without having learned something new. The erotic museum of Barcelona will be an unprecedented experience thanks to its exhibitions free of taboos.
Escape room: Barceloneta Pecadora
In recent years, escape rooms have been gaining popularity among people as an alternative activity to do with friends and family. What distinguishes this escape room from the others is its erotic theme. Thus, this escape room is an original and sensual alternative that can only be found in Barcelona.
Sex shops: Kitsch
Around the city there are several shops specialized in everything related to eroticism. One of the most prominent stores is Kitsch, one of the first sex shops in Spain.
Since its opening, its purpose has always been to raise awareness, educate and demystify everything related to sex.
Spa or Sauna
Going to a Spa or a Sauna can be the perfect plan for one to relax either thanks to the thermal waters or the steam baths. It has both physical and mental health benefits. In Barcelona there are many spas to discover that could become your favorite corner.
Love hotel
Although Love Hotels are more fashionable in Japan, these types of hotels that can be rented by the hour have started to gain popularity in Barcelona. The Luxtal Hotel chain or the Blue Escorts Barcelona are a good example of this type of hotel. What makes them different from other hotels is their exclusive setting.
Erotic restaurant: the temple of pleasure
And finally, you could not miss a restaurant related to sensuality. Gastronomy is a pleasure and for this reason, in Barcelona they have created a place dedicated both to the pleasure of food and to carnal pleasure. The temple of pleasure is a restaurant with a good menu and an erotic show included.