¿How do we offer the most exclusive "24 hour massage"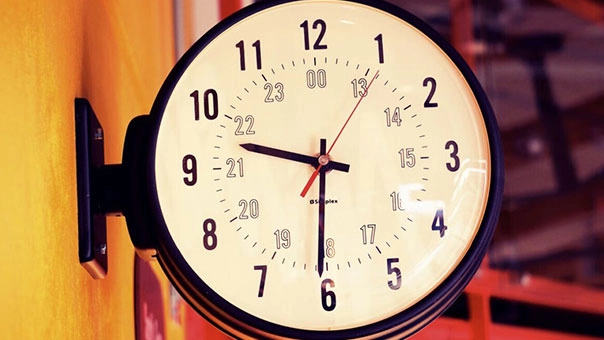 Anything is possible in Barcelona. Also a 24 hour massage in your hotel, at any time
Are you holidays making you feeling stressed and in need of some relaxation? Look no further! If you're searching for a massage that's available at any time of the day or night, you've to discover our proposal.
We understand that life can be hectic, and sometimes you need a massage to unwind, regardless of the hour. That's why we offer 24 hour massage services to cater to your needs, ensuring you can find relief whenever you require it during your stay in Barcelona. Our 24 hour massage services are designed to offer you flexibility and convenience. Whether you have a busy schedule, a fair, work unconventional hours, or simply crave a soothing massage in the middle of the night, we've got you covered. With our round-the-clock availability, you can experience the benefits of a rejuvenating and exotic massage whenever it suits you best.
An experience as intense as ancient
The origins of the erotic massage as a luxury can be traced back to ancient civilizations where touch and sensuality were celebrated as integral parts of human well-being and status. Throughout history, various cultures, including the ancient Greeks, Romans, and Chinese, recognized the therapeutic and pleasurable aspects of touch. In many societies, erotic massage was considered an art form, a way to awaken and channel sexual energy, and a means of achieving spiritual enlightenment. These practices often incorporated elements of tantra, focusing on the harmonization of mind, body, and spirit. Today, erotic massage continues to evolve, and with our 24 7 massage has its inspiration from the rich historical roots while embracing modern techniques and approaches to enhance pleasure, intimacy, and overall wellness.
Our scope? Maximum privacy
We understand and prioritize the importance of privacy when it comes to massage services. Comfort was part of our scope, but also to ensure that your experience remains discreet and confidential from the moment we enter the hotel. Our dedicated masseuses are trained to respect your boundaries and maintain a strict code of confidentiality, ensuring that your personal information and the details of your massage session are kept private. We take pride in offering a safe and secure service for you to enjoy the benefits of a erotic massage 24 hour without any concerns about your privacy being compromised.
We create a serene and tranquil environment where you can escape the outside world and immerse yourself in pure relaxation. Our therapists are committed to providing you with the highest quality of care, ensuring that you leave our center feeling refreshed, rejuvenated, and revitalized. Don't let time constraints or a hectic schedule prevent you from indulging in the benefits of a massage 24 hour. We're here to accommodate your needs and provide you with the relief you deserve at any hour. So, take a break from the chaos of life and treat yourself to a massage that fits your schedule. Experience the healing touch and invigorating power of massage therapy with us.
Enrich your experience
When it comes to exploring and empowering one's sexuality in Barcelona, the connection between food and sensuality has been celebrated throughout years. Exclusive meals can be delivered directly to your room to stimulate your senses and create an atmosphere of intimacy before your massage, fostering a deeper connection with one's own desires and sensuality. These meals are designed to awaken the taste buds, tantalize the senses, and evoke pleasure through carefully selected ingredients and innovative culinary techniques. From aphrodisiac-infused dishes to visually captivating presentations, exclusive meals can ignite the senses and create an ambiance that encourages exploration and expression of one's sexuality. The combination of delectable flavors, alluring aromas, and artful plating can enhance the experience of intimacy, empowering individuals to embrace and celebrate their unique desires in a sensual and empowering manner.
Discover the most exclusive ingredients in the famous gastronomic market of La Boquería, where quality food take center stage. This market is dedicated to offering the highest standard of products from around the world, setting it apart from other food establishments in the city and providing lots of products for stimulating your sensuality.
La Boqueria is not just an open market; it has become a renowned symbol of Barcelona. Situated at the heart of the city, it attracts a diverse range of customers, from locals to people across Catalonia and even tourists who have the privilege of exploring Barcelona.
A massage menu designed to change your mood, for the better
We take pride in offering a wide range of massage techniques and therapies, delivered by highly skilled and experienced massage therapists in our 24 hour massage services. From deep tissue massage, sports massage to aromatherapy massage, our talented therapists are well-versed in various modalities to address your specific needs. Whether you're seeking relaxation, pain relief, or stress reduction, we have the perfect massage tailored just for you.
Finding a massage that is available right now can be a challenge, especially if you're new to an area or visiting our city. Our vocation for travel and pleasure lit the way for us to create an exclusive service ready for any schedule. Worry not, because our massage 24 hour is open now and ready to serve you. Simply give us a call, and our friendly staff will be more than happy to assist you.
We understand the importance of prompt service, and we strive to accommodate your massage needs without any delay. If you're searching for a massage near you that's open now, look no further than our dedicated team of therapists. So, whether you're a local in need of a quick massage fix or a traveler looking to unwind after a long day of exploring, we're just a stone's throw away, your well-being is our top priority.