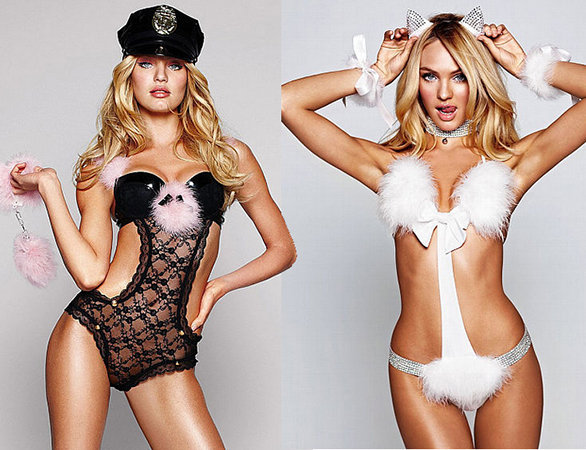 Currently in the market there are many products that you can use in an erotic encounter. Since the phenomenon of 50 Shades of Grey, selling sadomasochistic elements has, in addition to the acquisition of other classic erotic products increased. However, despite its usefulness, most intimate encounters are desired erotic costumes. The costume is the purest representation of sexual fantasy and truth, a source of stimulation and excitement always effective. Erotic costumes are a great resource that awakens the sexual instinct most of us.
Think of a role playing character and think we are the center of a fictional story allows us to discover hidden pleasures, sensations never before experienced. For you to enjoy with your partner and be able to combine fantasy with erotic massage from Massage Shiva disguises you approach most successful and which are most effective in a sensual environment.
– Police: commanded authority, the law must be respected. The purpose of the disguise of police is to denote power, control and impose other for a few minutes. For many men, the authority is really exciting and sensual.
– Schoolgirl: among men, the schoolgirl costume is the most popular. The truth, contains many sexual elements: first innocence, purity, inexperience … brings a feeling of incredible excitement.
– Nurse: most men fantasize about the uniforms, so the nurse costume can realize the most erotic dreams. Nurses know every part of the human body, so your erogenous zones will be its main weakness …
– The stewardess: erotic encounter with a flight attendant is a really fancy spread. They have the power to make you fly high, very high …
– The firefighter: the idea of ​​turning off the inner fire is the most awake men. With their feminine qualities, the firefighter knows how to calm your appetite.
RPGs through erotic costumes are perfect to know that we have hidden sexual facets. Choosing the right costume depends largely on regular paper develops each in erotic environment. For more authoritarian and active, a subordinate role is most surprising. But for the most submissive and followers, a more authoritarian role is the ideal. Enjoy erotic massage and intimate encounters should be one of our priorities. Actually, sex drive no longer something that is naturally established within. If you want to awaken even more, do not forget to follow our advice. Your fantasies can come true.