Use the holidays to receive an erotic massage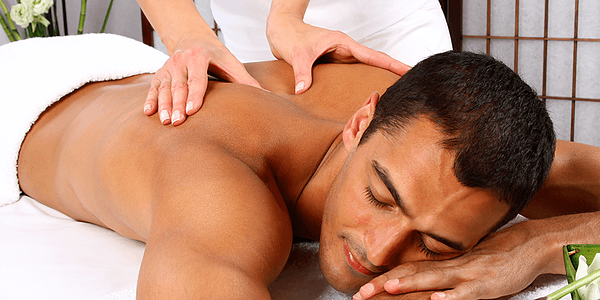 Summer has arrived and with it the perfect time to disconnect from the stresses of everyday life and relax. If we've been through a very stressful and challenging workday, this is the best time of the year to let go of the stress and pressures and allow our bodies to recharge. And if we also have the luxury of always enjoying a well-deserved vacation, why not make it as pleasant as possible?
It is well known that sex and relaxation go hand in hand: feeling pleasure, excitement and desire reduce the production of cortisol, the stress hormone. And also that summer is the perfect time to uncover.
Relax with an erotic massage in your hotel
To receive an erotic massage from our professional therapists is a great opportunity to give yourself pleasure and rest at the same time, to relax the body from top to bottom, because the human anatomy is full of nerve stimuli that are in turn connected to other points of our body. Even pleasure can also be healing, and that is that a comprehensive erotic massage can also relieve a physical ailment or mental overload.
In addition, enjoying an erotic massage does not have to affect your love life, nor be uncomfortable for your partner, in fact, can be a way to break with the routine of a stable relationship, since our masseuses can offer a massage service for couples by two professionals who will sensually lead you to reach your pleasure. Do not hesitate, if your partner needs some new air and fun, choose between the masseuse and the masseuse you like the most of all our team and will accompany you in a relaxing time.
Anyway, go alone or accompanied to receive an erotic massage, one of the best options is to choose the possibility that our professional therapist will perform the massage directly to your hotel room, so that after the erotic massage you will not have to get dressed, you will not even have to move and this way the feeling of evasion and relaxation will be extended.
In conclusion, it is true that an erotic massage is beneficial in any season of the year, but it is also true that in summer we have more free time, more desire to try new or different things and we are also more willing to let ourselves go and relax.