Kevin, a new erotic masseuse for your hotel in Barcelona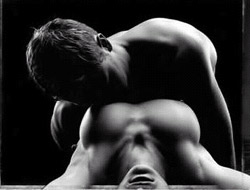 In Shiva Massage we are in luck and you should be, too, because we just add to our staff of our third male erotic massage professional. His name is Kevin, is a bearded stylish and Shiva has come to delight the most demanding women.
If you do this enough information to know that you want to receive an erotic massage your hands and body, you can order day and hour to receive the hotel room in Barcelona you want. If you prefer a little more information about this male before deciding on it, read on.
Kevin is a grown man. It is strong and sturdy, but behind this lies a macho aspect of chivalry and sensitivity that is hard to find nowadays. All these qualities are you like a glove to pursue massage women who, like you, are looking for a moment of pleasure and relaxation with a person who is easy to connect.
But Kevin is not only strength and sensitivity. Your best weapon is the massage techniques used and the many resources you have to make each erotic massage special. His knowledge is based on the Tantric massage, a form of contact which is necessary to have an intimate place where you feel comfortable. Choosing the hotel room where you go to receive massage is the only work you have to do your part, because from there Kevin makes sure that all your concerns are minimized as it grows pleasure.
But not just any pleasure. It is a pleasure that goes beyond the physical that envelops you and not let you escape. A pleasure that comes into your body and mind for the 5 senses the whole time duration of the massage.
And the sensitivity, strength and technique Kevin are the three ingredients needed for erotic massage want to give you yourself will become an unforgettable experience.