August in Barcelona: football and massage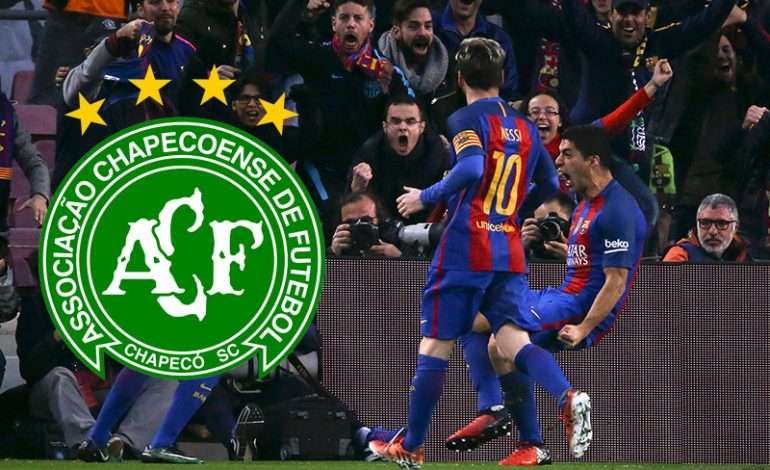 Next August 7th the 52nd edition of the Joan Gamper Trophy will be held, which kicks off the start of the FC Barcelona season. The Camp Nou will once again be the ideal setting for the 2017-18 squad, led by new coach Ernesto Valverde. Traditionally, it has been a festive meeting in which the fans and the team see the faces after the summer break, and becomes an excellent occasion for football fans from outside Barcelona, ​​as they can take advantage of Come and enjoy the city.
In addition, as there is no competitive element of the Liga or Champions League, you can live the match in a relaxed way. For this, there is nothing like accompanying it with a good massage and, for that, the best choice are the girls of Shiva. We know how to treat tourists who come to the city wanting to enrich themselves culturally, but also enjoy the sun and the great gastronomy offered by the Ciudad Condal. All this makes Barcelona one of the tourist destinations par excellence, where a massage done by professional therapists becomes the icing on the cake. We can also go to your hotel, so that you don't have to move from your room to enjoy a great experience.
The guest of this edition is the Brazilian Chapecoense. A humble team that went famous because of a tragic misfortune: when they traveled to play a match in Medellín, a plane accident killed 71 people, among them 22 soccer players and members of the team. In a gesture that honors the club, FC Barcelona will pay homage to a club that has had to reinvent itself in the face of a lack of human capital.
The Joan Gamper trophy usually guarantees spectacle, so it is an excellent plan to tour the city and admire the excellent architecture, enjoy their leisure alternatives, get to know the Camp Nou and the Barça Museum, watch a football match and end the day with a relaxing massage that allows you to sleep better than ever.
At Shiva Masajes we have the most effective therapists. Their experience allows them to know the most sensitive points of your body and will not stop until you are totally relaxed. August 7th is Monday, so we can not think of a better way to start the week than getting a professional massage. We have a lot of prestige in Barcelona and our customers are always satisfied, so do not hesitate and combine football with pleasure.