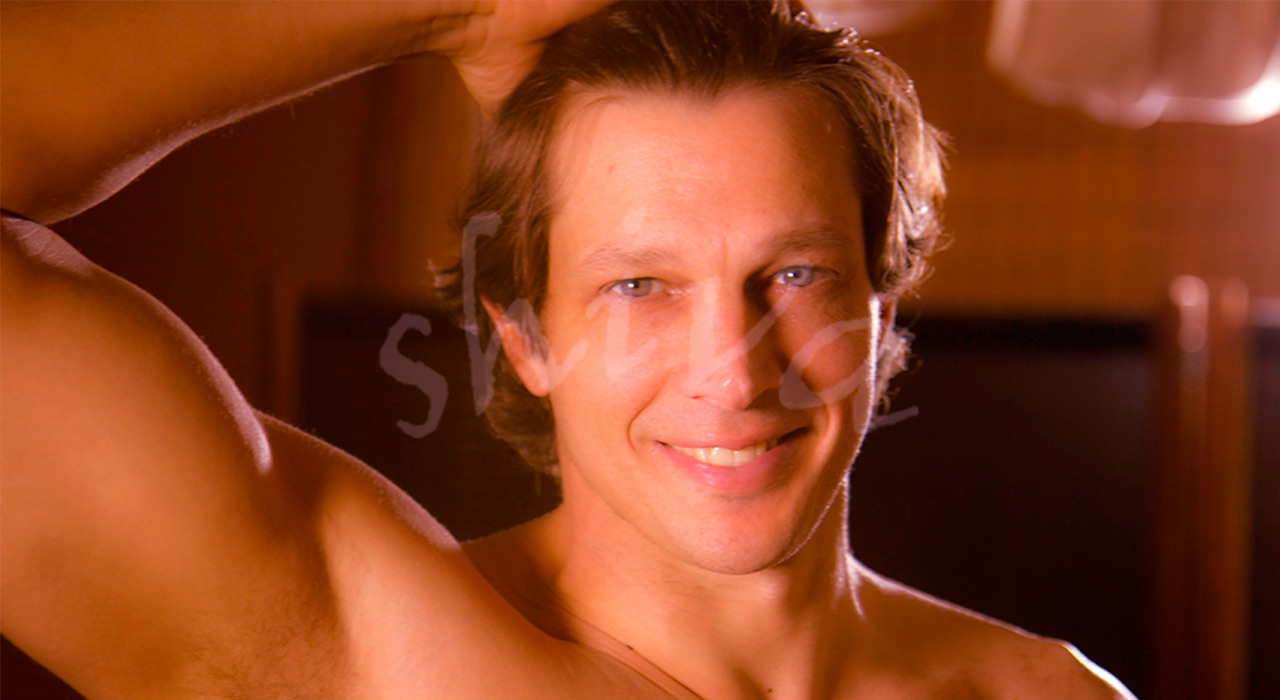 Meet Esteban
Esteban is the dream of every woman, the prototype of man that every woman has dreamed of in their most intimate moments , a man with all shipwrecked on a deserted island for life.
With a muscular and attractive , a perfect face and an angelic look , Stephen adds another factor which makes it simply irresistible : Argentine accent , which deceives almost as much as her figure and conquer all women going through their hands.
And now you can have it on your site, without having to go to our massages. Directly , call us , make an appointment with Stephen and he moves to the room in your hotel to offer all its extensive experience in erotic massage.
Expert in Tantric techniques discovering you travel throughout your body in all of them there is a hidden pleasure nest , a nest you'd had hidden until now, not because you wanted to, but because he ignored them .
The elegance of form and movements , its softness in the touch and friction and know-how to detonate the bomb when your passion sensuality , make Esteban conquer the heart of all its clients .
It will give the company you need , eroticism with which dream and excitement you've already forgotten , all in one, all in an outstanding body also will delight your sense of sight .
Massage What do you want?
We can offer you a range of massages you can choose for you, to suit your needs , your desires , your possibilities , you and nobody else but you decide what you want and when you want it.
Esteban apply varying degrees of intensity for its massage erotic depending on what you 've decided, though we can not guarantee that you will not change your mind once firm and soft hands begin to caress your back.
Then you will forget what you selected and want everything, want to feel the full eroticism and sensuality to the fullest, because such a man next to you there are no limits to the pleasure that can reach .
Stephen is here to make you enjoy. Let me go to your hotel and help you to enjoy your own body , you can be sure you will not regret .