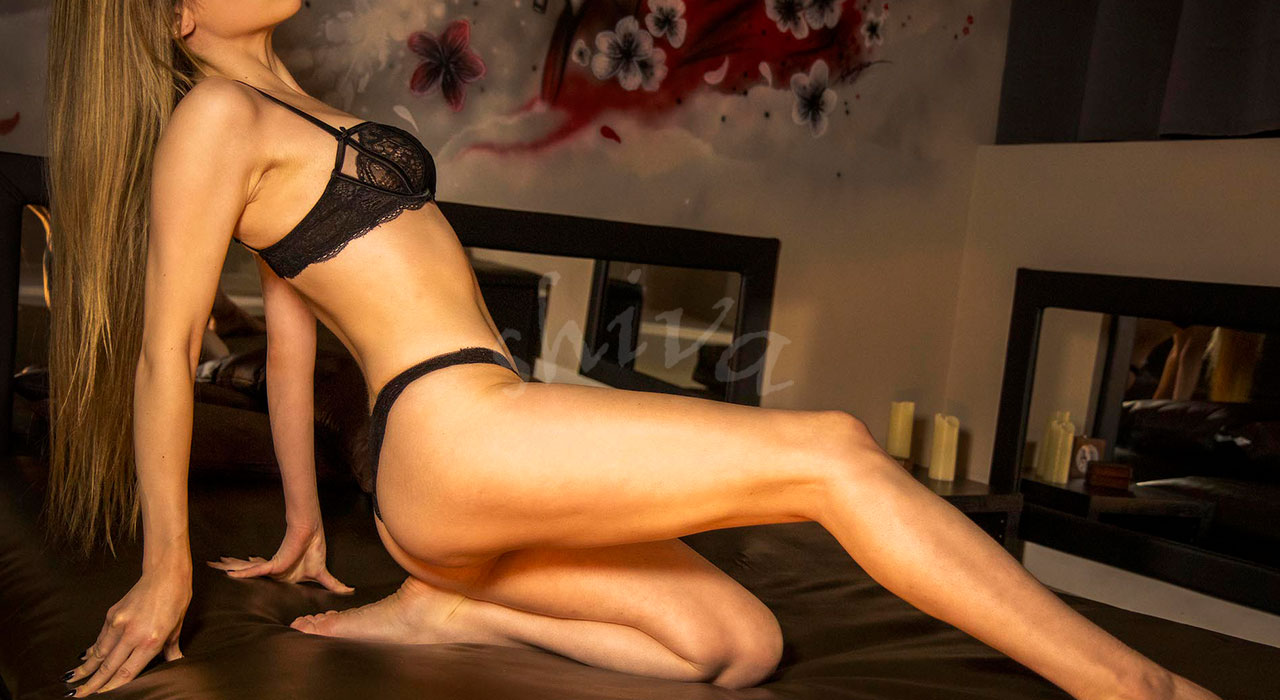 Meet Angela
And it is that Angela is a specialist in all kinds of oriental, tantric massage and knows all the most ancient techniques, those that carry offering pleasure to men since time is time.
Angela is a beautiful girl, a statuesque body and with an innate elegance of those that are not achieved, which have birth, because every movement is an example of gracefulness, an invitation to pleasure is to come.
His hands will cross your naked body in a display of sensuality, your body gently walking up and down, down and up, making your body gets used to these new sensations you are about to feel, to begin experimenting.
Then, gradually, the intensity will be increased, the erotic charge will grow, your hands will become amatory arms and his body almost naked go near yours elegantly, gracefully, with a permanent incitement to you go into a game unparalleled pleasure.
And now, if you want, Angela will visit you directly to your hotel, in your hotel room, with total privacy, without you have to move, just you call us, make an appointment with her and will go fast to drive you crazy pleasure.
Then, when finished, you will leave your room and you'll be wrapped in pleasure that she herself has created you and you just feel, a pleasure that you will remember for the rest of your life.
Do not hesitate, do not deprive your body a treat like this, let experience in this way trip, a trip that will take you to neverland, the country where you never ever cease to enjoy my body.
Once you have experienced the pleasure game Angela inviting you and you will not settle for less, and you only will bet by the most absolute pleasure.